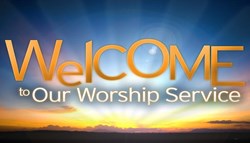 CANCELLED UNTIL FURTHER NOTICE PER GOVERNMENT GUIDELINES
This service is at the heart  our church and is the primary  activity of our Faith Community. 
We welcome all people of any age and any background to our weekly service. Whether you are a long-time Christian or just  exploring church for the first time, we hope you find our worship a place you can call home.

Our worship emphasizes diversity and involvement from the congregation. The music blends the rich tradition of hymns alongside the very best of contemporary worship music from around the globe, using a combination of organ, piano and guitar.

Congregational members contribute through scripture reading, prayer and communion serving, reflecting the diversity of gifts that we share.

The atmosphere is relaxed and congenial, but always with Christ at the centre and an awareness of the Spirit's desire to work within us. Please feel free to join us in sharing God's word and inspiration as we worship Him together in faith, hope and love.
 Communion is served on the first Sunday of every month.

Please stay for a cuppa and a chat after the service too.
MIDWEEK SERVICE  11.am first Thursday of the month.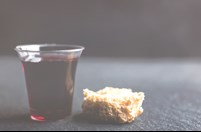 For those who find it difficult to make it to Church on a Sunday, we hold a monthly service at 11am on the first Thursday of every month.
This is an intimate yet powerful worship time where we share prayer, scripture and a short reflection, as well as communion.
It concludes with a friendly chat over a cup of tea.